Spearheaded by the School Division of Sarangani Province, LR on WHEels (Learning Resources on Wifi Hub for Expanded e-Learning in Sarangani) was introduced as a solution to remote islands and provinces experiencing a poor connection.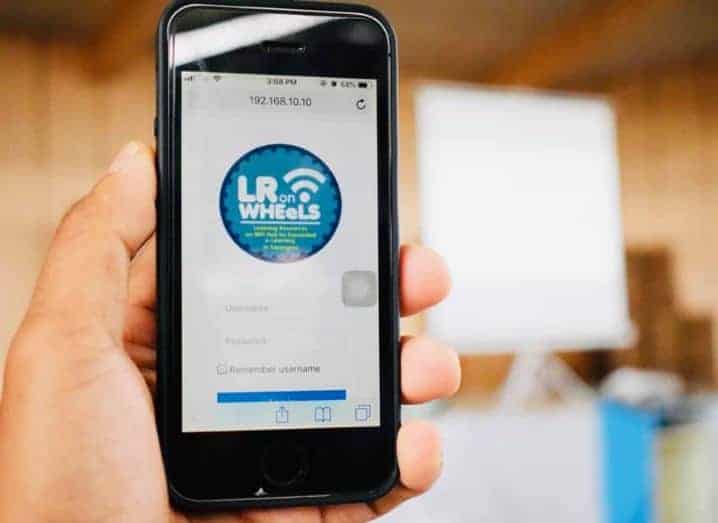 In an interview with Manila Bulletin, Dr. Donna Panes, Chief of Curriculum Implementation Division elaborates the purpose of the project to convert the modules into downloadable electronic versions to provide students. It is added that though it would be given through an intranet, social media sites won't be given access to.
[SEE: https://mb.com.ph/2020/07/18/deped-sarangani-innovates-with-new-learning-system-to-reach-hinterlands/ ]
With the released data of 126,364 enrollees from kindergarten to senior high school, assigned teachers who will stay in the community will be tasked to facilitate the intranet kit to assist learners.
It was explained that each intranet kit can accommodate up to 250 learners, while the more expensive one could accommodate up to 1,500 learners.
"We prioritized these far-flung areas because it is impractical to transport printed modules. Some of these areas are only reachable by foot or riding horses. Also, these areas still don't have cellphone signals," Panes mouths.
DepEd Sarangani has been preparing 50 intranet kits of the 295 target intranet kits needed to accommodate all learners in their area. Moreover, they are humbly asking for sponsors to support their cause in providing quality education for everyone especially for remote areas and indigenous communities.
RECOMMENDED