The Commission on Aduit reported an accumulated unliquidated cash advance amounting to P 1,922,340,516.26 by the Department of Education in its 15 regional offices for the year 2019.
COA noted that the P 1.158B unliquidated cash advances have been pending fro 1 to ten years. Below is the summary of unliquidated cash advances from the regional offices.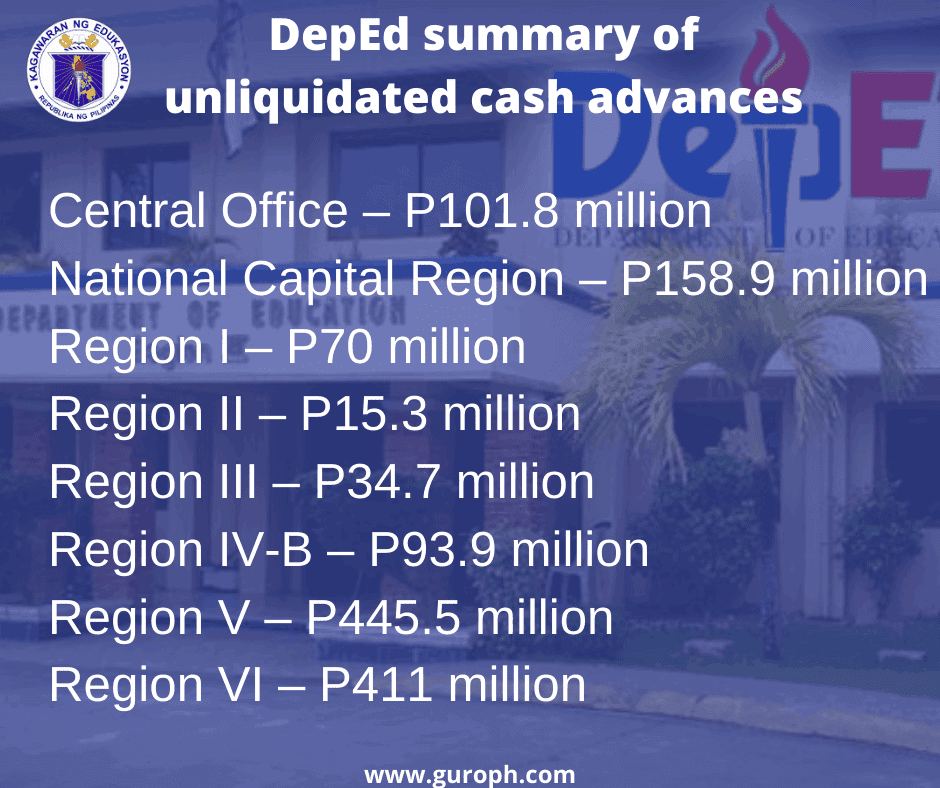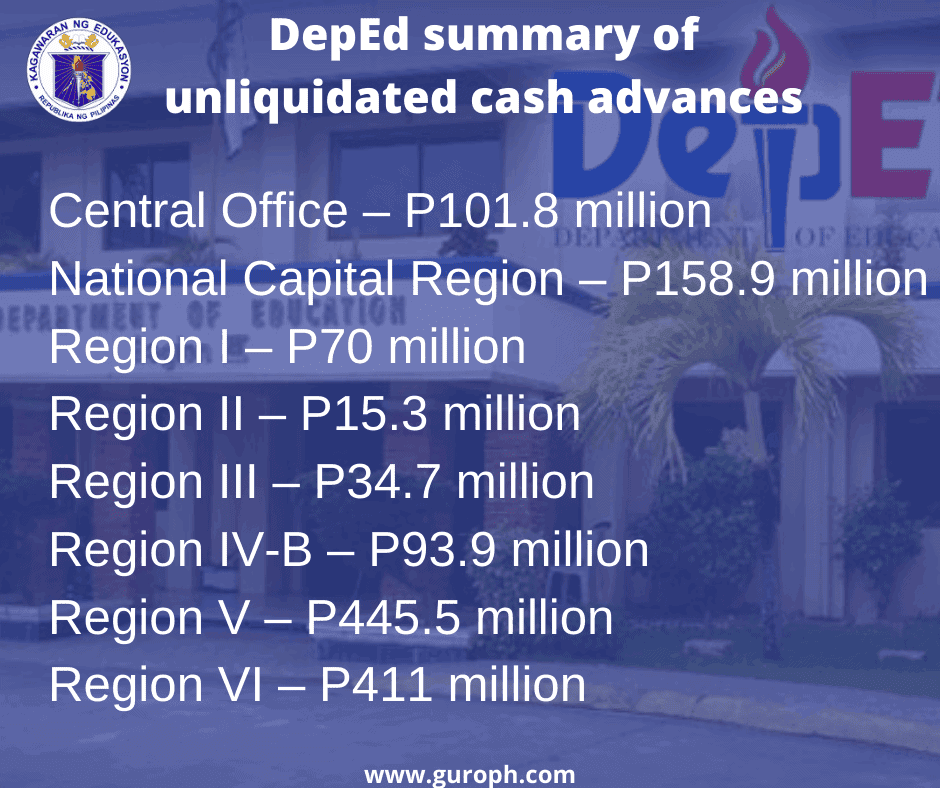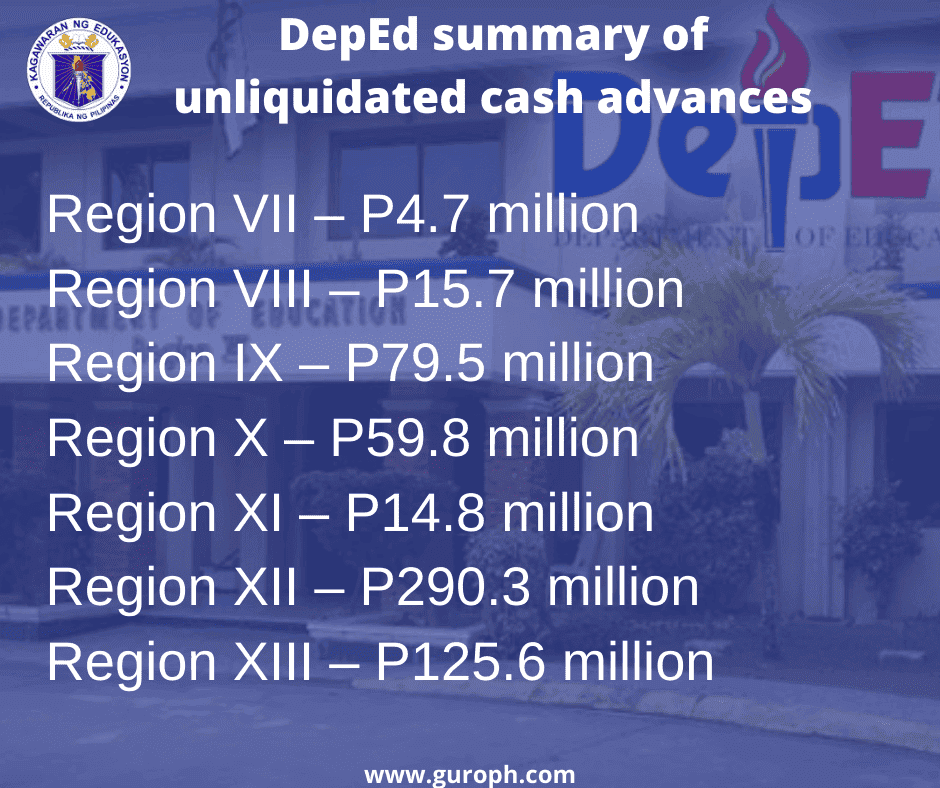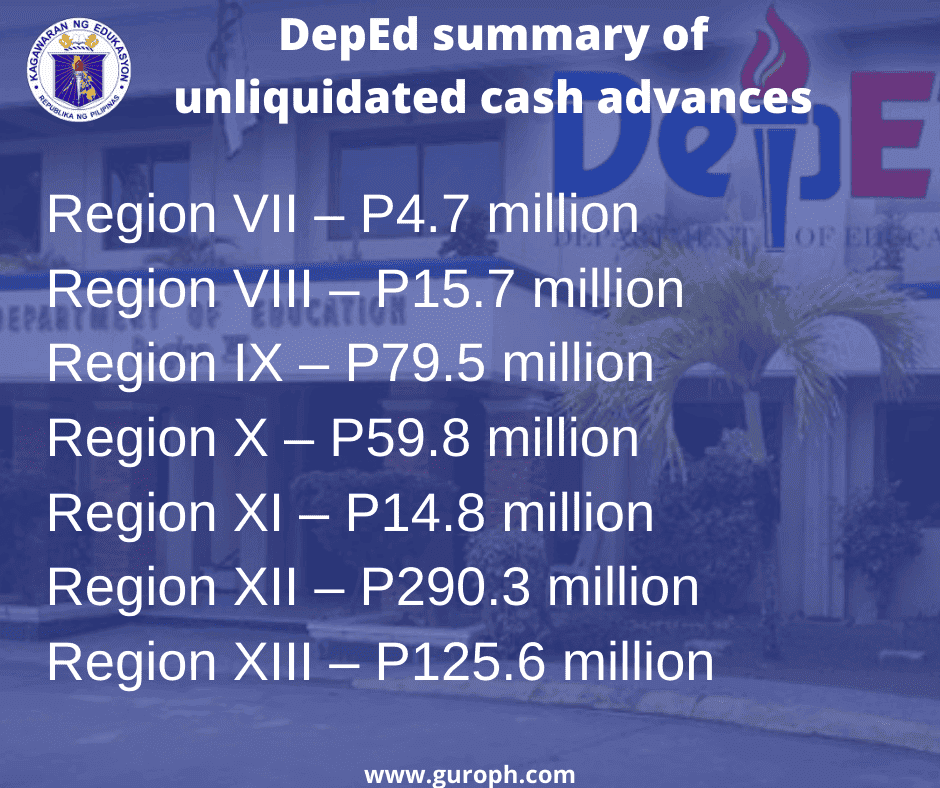 Various DepEd regional offices submitted their responses stating their compliance with the recommendations from COA.
Read more: https://bit.ly/2HB4jBE
RECOMMENDED