Raffy Tulfo is getting social media ire as he convinces a teacher to revoke her license
The teacher in question alleged humiliated a student
The Department of Education had since been involved in the situation and both parties are okay
Youtube show host and journalist Raffy Tulfo is circulating social media once again, but instead of netizens appreciating shareable memes and catchy one-liners, they are not happy about one of the latest episodes.
Raffy Tulfo pressures a teacher
In one of the latest episodes of "Raffy Tulfo in Action," a grandmother and two parents went on the program to complain about a teacher who was allegedly maltreating their child.
A CCTV footage was flashed on the program. It showed teacher Melita Limjuco forcing the Grade 2 student to sit outside the classroom. The act was to serve as his punishment for not bringing his report card to school.
The pupil sat outside for the whole period and eventually drew the attention of passersby – parents and fellow students alike. This incited the ire of the grandmother, claiming that the endeavor must have been humiliating for his grandson.
Tulfo then proceeded to ask what consequence did the mother, Rosemil Edroso, wanted for the teacher, She said that she didn't want to send the teacher to jail. Instead, she would "just rest and have her license revoked," to which the father also agreed.
Over a phone call aired on the program, Tulfo then asked the teacher in question if she would rather have the issue brought to court or agree to have her license revoked.
"Iyon na lang pong desisyon ng father at mother (I'll go with the father and mother's decision)," the teacher responded.
The end result did not sit well with netizens and sparked outrage on social media.
#JusticeForTeachers
#JusticeForTeachers and #Tulfo trended on Twitter Friday, November 22, drawing more attention to the issue.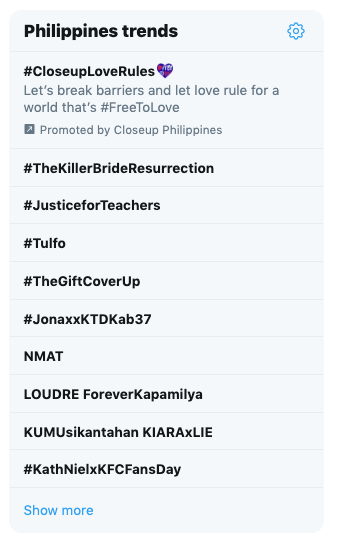 Netizens argued that how Tulfo handled the situation was unjust, and the teacher was not given due process that she rightfully deserved.
Some argue that it should not be Tulfo who gets to decide on these matters, but the Department of Education instead.
Meanwhile, other netizens rallied their support for the teacher since the episode circulated online.
A lawyer also offered to help the teacher regarding the legal process. In his Facebook update on Friday night, November 22, lawyer Joseph Noel Estrada said that the parents and the teacher have already reconciled with the help of a Department of Education (DepEd) supervisor.
RECOMMENDED