The schedule of End of School Year Rites for SY 2019 – 2020 shall start from March 30 to April 3, 2020. Public Elementry and Secondary Schools are expected to follow this instruction as stated in the DepEd School Calendar for School Year 2019 – 2020.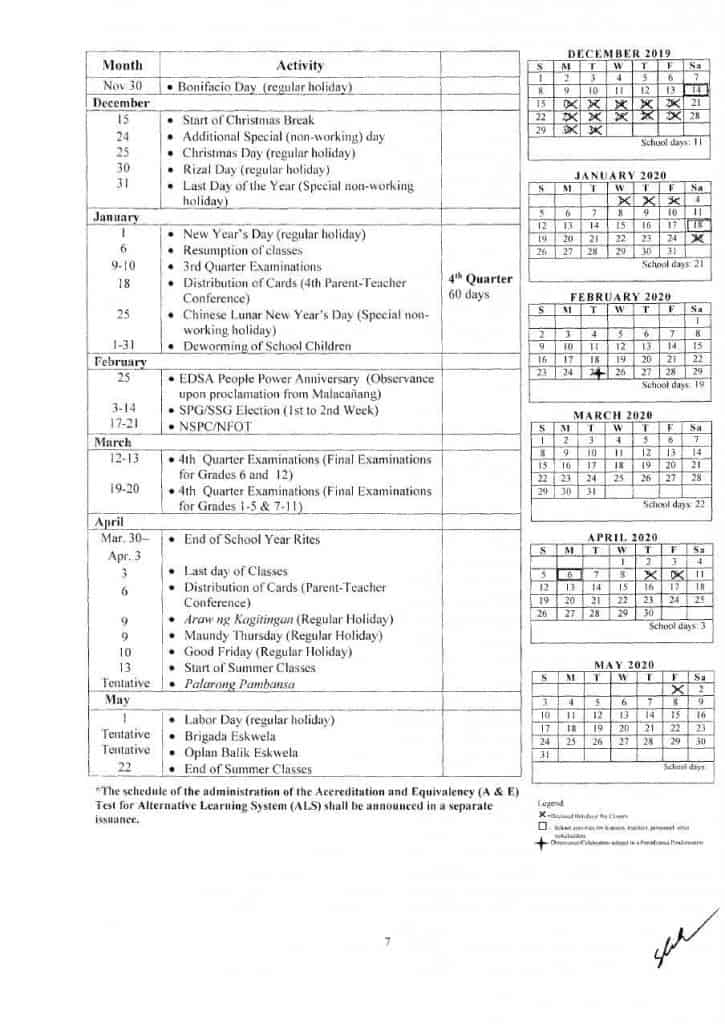 EOSY 2019 – 2020 Theme
The proposed theme for EOSY Rites 2020 is "Sulong Edukalidad; Pagtataguyod sa Kinabukasan ng Bayan" ("Sulong EduKalidad: Championing the Nation's Future.") It highlights DepEd's Battle cry "Sulong Edukalidad".
Sablay or Toga
The Department of Education (DepEd) also proposed the use of Sablay instead of toga for End-of-School-Year Rites 2020 in Elementary and Secondary schools.
The proposal was signed by Usec. Alain Del B. Pascua as contained in Aide Memoire dated February 18, 2020.
It is proposed that Sablay, instead of Toga:
Instill patriotism and nationalism among young learners;
Promote core values of Makabansa and Makakalikasan;
promotes local culture;
nurture ethnic roots and perpetuate the production of local textiles of indigenous people;
boost rural development;
provide jobs and empower women and men weavers;
revive and sustain local and traditional weaving enterprises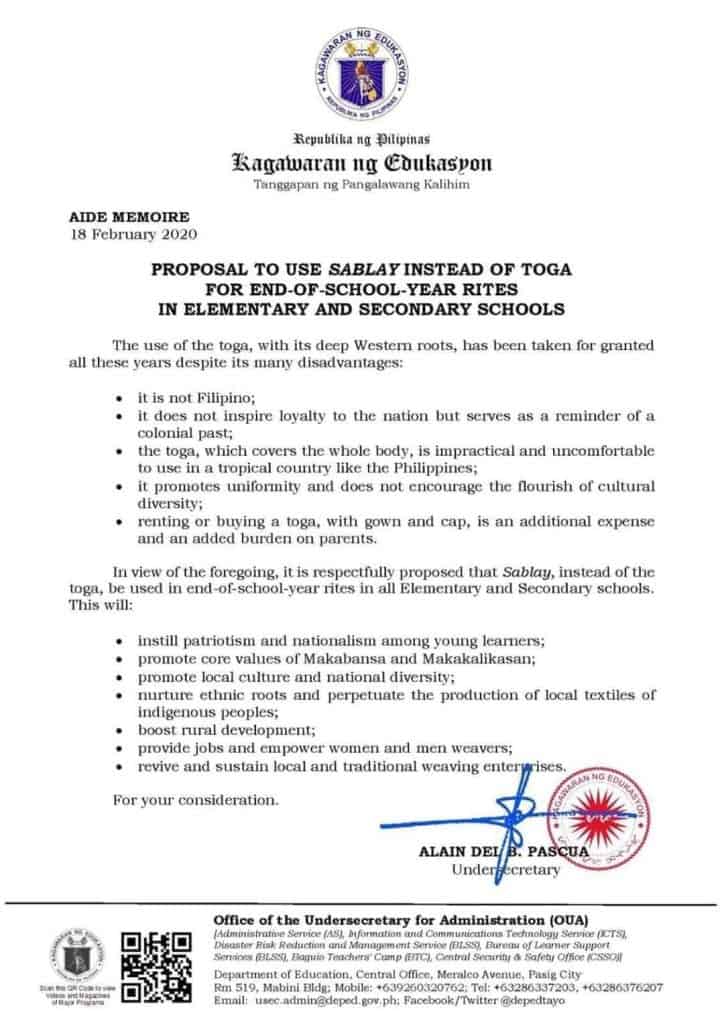 DOWNLOAD NOW!
RECOMMENDED