The team of Vice President-elect Sara Duterte-Carpio denied the push through for a K14+ basic education program and two years of unpaid mandatory military service.
After a quote card attributed to Duterte-Carpio surfaced on social media, Liloan town Mayor Christina Frasco, who also acts as Duterte-spokesman, Carpio's, issued the clarification.
Related: Public and private schools urged to resume face-to-face classes for SY 2022-2023
Sara Carpio, who will serve as education secretary in the incoming government of President-elect Ferdinand Marcos Jr., allegedly stated that she would "immediately request Congress to alter the K12 program to the K14+ basic education program" upon assuming the position.
In addition, the quote card asserts that Duterte-Carpio stated that the Reserve Officers' Training Corps (ROTC) would once again be obligatory, along with two years of unpaid service in the AFP.
The office of Duterte-Carpio denied that the Vice President-elect made such statements.
Frasco encouraged the people to be wary of individuals and organizations "who would continue to spread falsehoods" against Duterte-Carpio "because of their vested interests."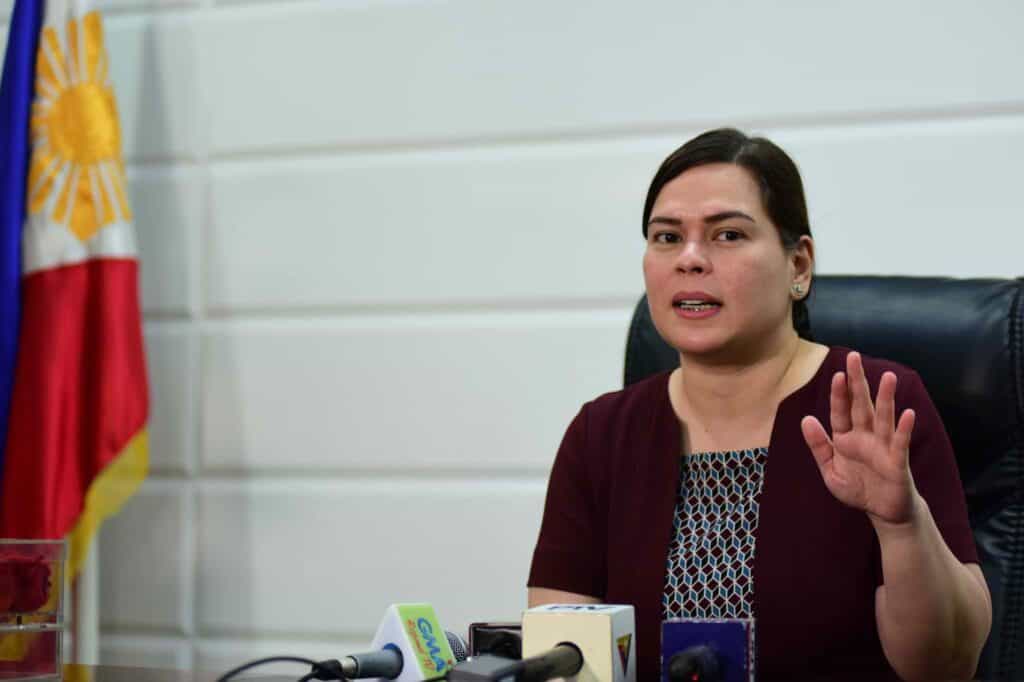 Duterte-Carpio stated in January that, if elected vice president, she would campaign for compulsory military duty for all 18-year-old Filipinos, regardless of gender.
On May 13, her camp stated that there had been no talks with the Department of Education about making ROTC mandatory.
No news article shows that Duterte-Carpio has stated in the past that she will advocate for a K14+ basic education system in regards to the K-12 program.
On May 10, 2022, Sara Duterte-Carpio, mayor of Davao City, won the 2022 presidential election with over 32,000,000 votes, or approximately 61.53 percent.
Despite a budget cut and her father's early retirement, vice president-elect Carpio will assume control of an office that provided remote medical consulting during COVID-19 lockdowns.
Carpio, who ran on a unity platform with President-elect Ferdinand "Bongbong" Marcos Jr., will succeed Leonor Briones as secretary of education.
It is anticipated that Vice President-elect Duterte will address criticisms of the K-12 curriculum, teacher remuneration, and low ranks on international education tests.
After Marcos's statement, Duterte stated that the country requires a "new generation of patriotic Filipinos who favor peace and discipline."
Read more: TESDA free online courses
RECOMMENDED