Are you interested in Online Education? Check our top 5 benefits of online education below and learn how study courses could be an unmissable factor in developing your career.
Learning on the internet is becoming an increasingly common substitute for conventional schooling. In addition, online education has been an important competitor to the traditional classroom for decades. If you are still unsure whether online education is right for you, here are some significant benefits of online education that you should be aware of.
Flexibility
We've seen how online education provides students with so much flexibility in learning. With an online setup, students can set their schedules and learn on their own time. So many students are working, with families to care for, or even multiple jobs are keeping them busy. Online education allows students to fit in a course whenever they have a gap in their schedule. One of the biggest reasons people enjoy an online system is that they can do it at any time they have free rather than having to go at a particular time to class.
Lower cost of education
Education is so expensive that it's almost impossible for college students living on their own to get the education they want. One of the most significant expenses to people in this situation is traveling around to visit colleges and universities, also known as commuting. Some students live with friends and relatives to limit the cost of housing when they could be studying online.
Online schools offer a significant amount of learning programs at different levels. You can sign up for courses for any degree courses and take your classes from the comfort of your own space. Online universities give you precisely what you are looking for, and there are many good reasons why you should choose online education over traditional.
Related: TESDA free online courses
Accessibility to the latest technology
Online education offers several benefits for distance learning students who may not have access to formal schooling or do not have time to travel during the day to attend classes. They can connect via text, audio, chat rooms, and webcam platforms to make group work easy. Many new interactive technologies would be difficult to replicate in a brick-and-mortar learning environment.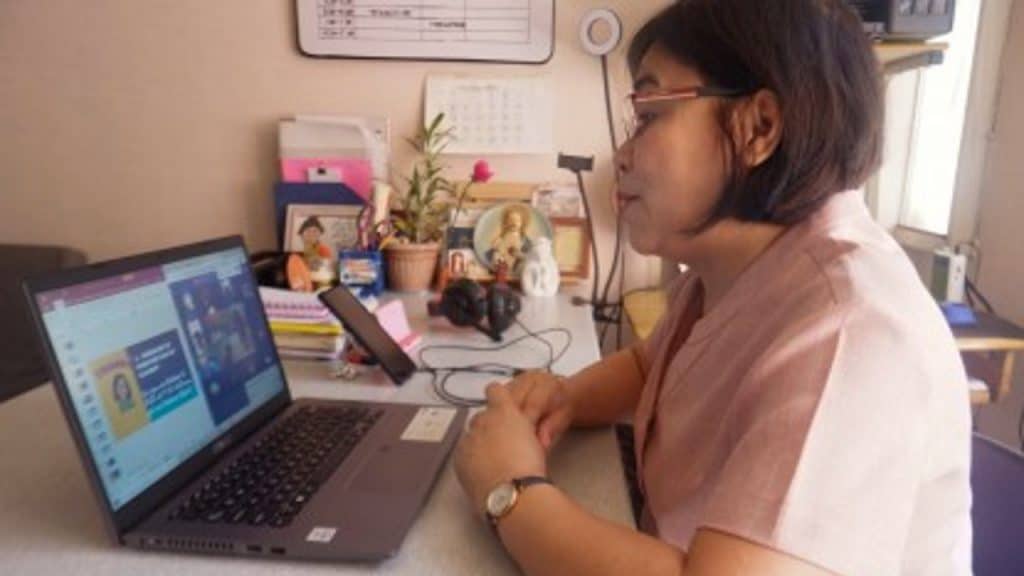 Learn from anywhere
The beauty of internet education is its unlimited nature. There is no need to change your daily schedule, commute, or routine to learn something new. You may earn a degree without giving up flexibility or leaving the comfort of your home as long as you have internet. Online education is now available with the same tools and opportunities as traditional education settings, making it easy, efficient, and enjoyable.
Networking opportunities
Online education is a fantastic way to complete your degree and get the education you need to advance your career. It allows you to do things on your schedule, meaning your education doesn't have to take a backseat to any other priorities or responsibilities. One of the benefits of online education is that students can meet and connect with like-minded adults with whom they can continue networking while they progress through their programs.
Key Takeaway
The benefits of online education have begun to become more and more popular since the pandemic started. This is a viable way for students to better their education without paying for or traveling to a physical institution. Several companies are now offering new courses, so it can be hard to know which one is best. However, finding an online course that works well for you can be much easier if you know your features and how much money you want to spend.
Guro PH is an education platform for Filipino learners. It provides various educational resources for students, teachers, and parents alike. Guro PH also offers learning materials aligned with the K to 12 curriculum and Philippine government standards.
RECOMMENDED